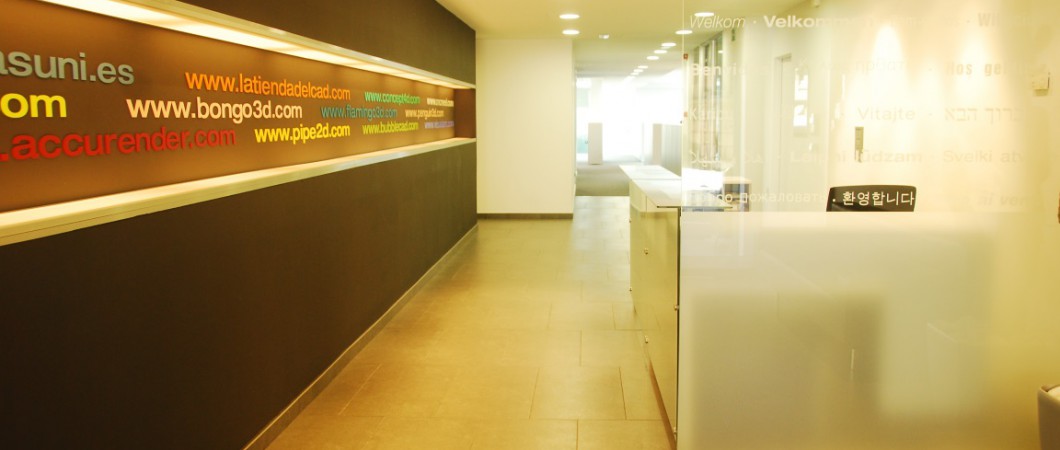 Asuni Group
Since its foundation in 1993, Asuni's goal has been to provide software and new technologies and give support to design professionals specialized in Architecture, Engineering, Industrial Design, Graphic Design and related industries. During these years, Asuni has become a company group, the most important being Asuni Soft (commercial names are Asuni CAD and icreatia) and McNeel Europe. The company's funding, for investigation and development of new software as well as for infrastructure and staff, has been raised from retained earnings
Strategy
The companies in the Asuni Group keep a common strategy aimed at the client satisfaction.
Their main goals are:
Exceed customer expectations.
Improve productivity and optimization of products, processes, staff and customers.
Innovate providing creative and technologically advanced solutions, with wide usability, ease of use and a good quality-price ratio.
This division includes the I+D development team, which is responsible for the development of Asuni CAD's commercial software and custom solutions for different companies. Asuni CAD's commercial programs are: VisualARQ, Lands Design, Lands for AutoCAD, Bubble for Rhino, Dynamic Display.
Products developed by Asuni CAD are sold through a distribution channel that, depending on the product, covers the Spanish, European or worldwide market.
Icreatia.com is an European online store specializing in technology and training for professionals in architecture, engineering and industrial and graphic design. We work closely with the product manufacturers in order to offer the best value for price service, that is pre-sale and after-sale advice.
Icreatia.com is a Partner Plus of Wacom and a Pro Partner of Epson which acknowledges our excellent service and advice on products by these manufacturers
McNeel Europe is the EMEA (Europe, Middle East and Africa) division of Robert McNeel & Associates. McNeel Europe is responsible for sales, marketing, logistics, training, support, localization and a part of development of:
Rhino (www.rhino3d.com)
Flamingo (www.flamingo3d.com)
Bongo (www.bongo3d.com)
Penguin (www.penguin3d.com)
Food for Rhino (www.food4rhino.com)
Based in Barcelona, it gives service to more than 300 resellers in Europe, and offers technical and commercial support in Spanish, English, French, Italian and German to users.