Descripción
VisualARQ es un software de arquitectura de formas libres intuitivo y preciso para Rhinoceros. VisualARQ añade funciones específicas para arquitectura y objetos arquitectónicos paramétricos para el modelado 3D y la documentación 2D.
Genere plantas, secciones, alzados, áreas y toda la documentación del proyecto en pocos clics. Todos los dibujos 2D se adjuntan al modelo 3D y se actualizan automáticamente cuando hay cambios.
Características principales
Últimas noticias sobre VisualARQ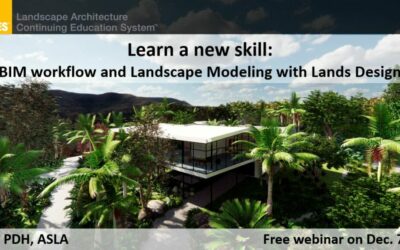 The upcoming webinar of Lands Design, is on Dec.7th at 16:30 CET/ 09:30 Central USA. It is an approved LACES course evaluated with 1.5 PDH learning hours.
The aim of this webinar is an overview of the potential of Rhino and