Description
VisualARQ enhances Rhino by adding powerful associative architectural object styling and dynamic documentation tools which adapt to fit your workflow.
Use VisualARQ and Rhino to go through any architectural project design process with an intuitive, easy and efficient workflow. Curved walls, free-form surfaces, free-form beams… any complex architecture design is possible.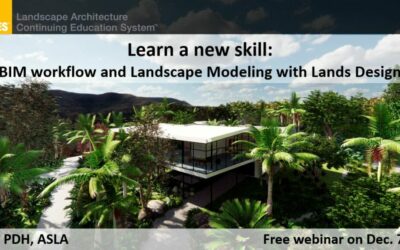 The upcoming webinar of Lands Design, is on Dec.7th at 16:30 CET/ 09:30 Central USA. It is an approved LACES course evaluated with 1.5 PDH learning hours.
The aim of this webinar is an overview of the potential of Rhino and