Description
Software for Landscape Design and Urban Planning.
Get professional results from technical planning to photorealistic rendering.
Lands includes a variety of tools to distribute plants, trees, shrubs and flower beds, individually, in rows, in forests…It has a database with more than 1800 plant species.
Reasons to use Lands for Rhino
Because designs can be obtained in 2D and 3D
Because it makes it easier to create realistic images and virtual tours
Because it generates the setting out plan
Because it includes a database of plant species with all their characteristics
Because it includes libraries with real trees
Because libraries can be customized
Because it can simulate seasonal changes
Because it projects the basic structural elements to design the green area
Because it includes urban furniture libraries
Because it helps with the layout of the watering system
Because it is faster to obtain and export lists
Facebook feed from Lands Design for Rhino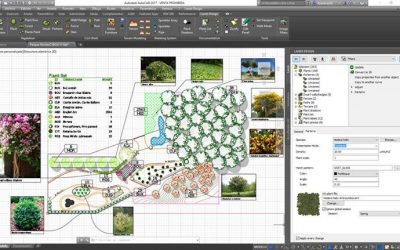 Lands Design for AutoCAD 2017 already available!What's new?- AutoCAD 2017 support- New icons- Plant Photos from Google to label the plants in the drawing- Plant Database and Urban Furniture Library redesigned.- Urban Furniture Providers- Improved Walk Modeand much...